The Ultimate Smart Home – Simplified.
Level up from beginner to pro by following our in-depth smart home guides and reviews of top products that just work together – taking out the guess work and giving you the automated home you want with less work.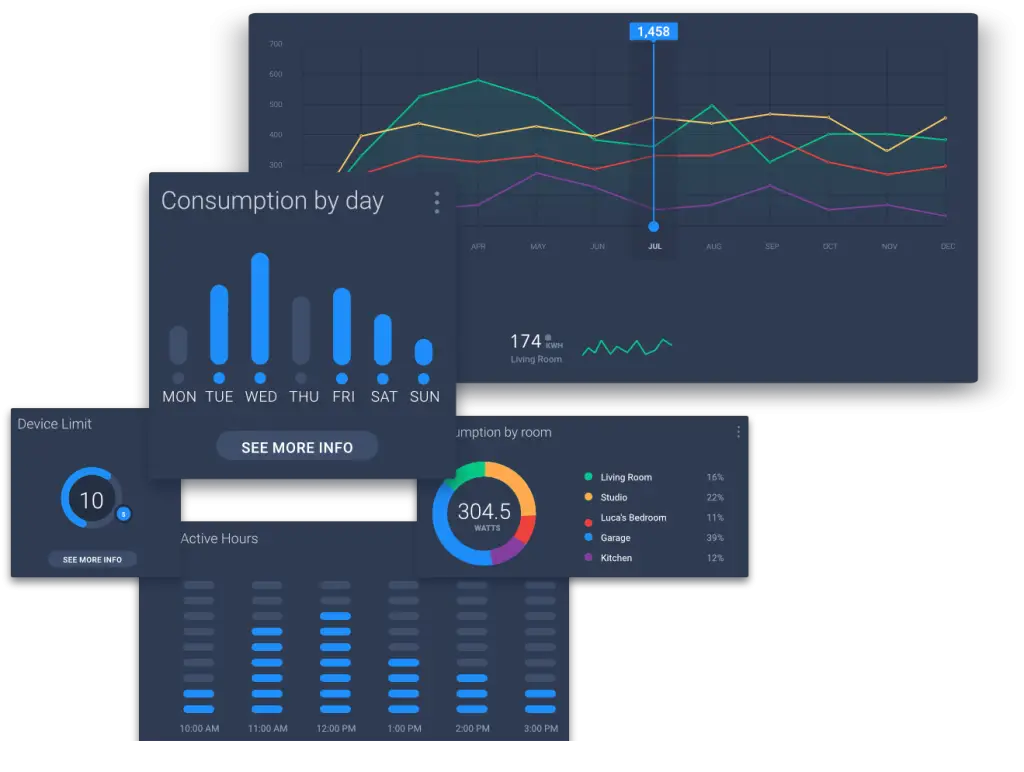 Become a smart homeowner.
Receive weekly tips, tricks, and exclusive deals on the best smart home gear.
Join the Smart Home Revolution
Welcome to the future of living! The smart home revolution is here, and we're excited to have you on board. As technology continues to evolve, our homes are becoming more intelligent, connected, and efficient than ever before. Say goodbye to the mundane and hello to the extraordinary, as we introduce you to a world of innovative smart home devices and solutions designed to transform your living experience.
Smart Home Pursuits is your ultimate guide to the smart home ecosystem. Here, you'll discover the latest gadgets and technologies that will simplify your life, enhance your home's security, and even save you money on energy bills. We cover everything from voice-controlled assistants and automated lighting systems to advanced security cameras and energy-efficient appliances.
By joining the smart home revolution, you'll enjoy:
Convenience: Manage your home's lighting, temperature, and appliances with just a few taps on your smartphone or through voice commands. Enjoy a seamless and effortless living experience that makes life just a little bit easier.
Security: Protect your loved ones and possessions with smart security devices like video doorbells, door locks, and surveillance systems that offer real-time monitoring and alerts, keeping you connected and informed wherever you are.
Energy Efficiency: Save money and reduce your carbon footprint with energy-saving devices and solutions that optimize your home's energy consumption. Smart thermostats, lighting controls, and energy-monitoring systems help you live more sustainably while keeping your home comfortable.
Customization: Create the perfect ambiance in your home by tailoring your smart devices to your preferences. Set personalized schedules, design lighting scenes, and adjust your devices to suit your lifestyle.
Integration: Unify your smart home ecosystem with centralized control and seamless interoperability between devices. Experience the power of having all your smart gadgets working together in harmony.
As you explore Smart Home Pursuits, you'll find expert advice, in-depth reviews, and helpful tips to guide you through the smart home revolution. We're dedicated to helping you make informed decisions and find the best solutions for your unique needs. So why wait? Embrace the future and join the smart home revolution today!