If you're someone who owns SimpliSafe smart home security products, then you may have been wondering:
Does SimpliSafe work with SmartThings in 2021?
The answer is no, Simplisafe does not work natively with SmartThings.
---
How To Check if Simplisafe is Compatible With SmartThings
If you're ever unsure if a product is compatible with SmartThings, there are two ways to check:
Look for the "Works With SmartThings" image on the packaging.
Open the SmartThings app and search for the brand.
SimpliSafe does not show up in the app, and there is not a "works with SmartThings" disclaimer on the front of the packaging. So that means, you can't just simply purchase a SimpliSafe Entry Sensor or motion sensor connect it like any old z-wave device.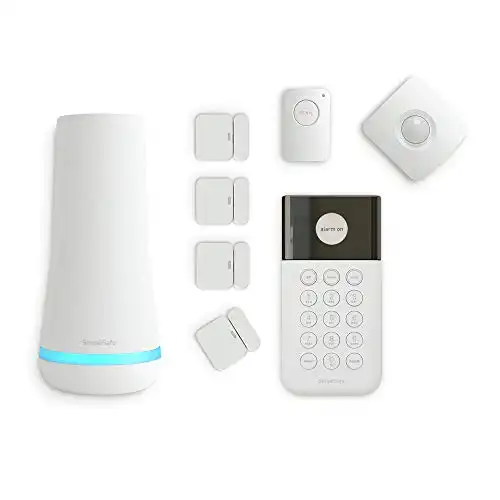 We earn a commission if you make a purchase, at no additional cost to you.
Some Posts Say SimpliSafe DOES work with SmartThings
In the world of smart home devices, technology constantly changes. What worked last year may no longer works this year. The Samsung SmartThings/Simplisafe integration is no different – there used to be a procedure to get the two to work together, but that functionality is now broken.
There is a very long forum post here if you'd like to read more about it. To summarize, it looks like the integration may still work as long as you haven't migrated to the new smartthings app.
(Tobycth3 is the device handler dev, by the way)

However, within the last few weeks Samsung has forcing users to migrate from the old app to the new app. During this process, your SimpliSafe alarm integrations will no longer work.
Here's a couple users who can confirm it doesn't work after migrating to the newer app:

---
Work Around Using Home Assistant
If you have already migrated to the new SmartThings app, not all hope is lost. Your last beacon of hope is to setup home assistant.
How does this work?
First, set up home assistant if you haven't already. I recommend using a raspberry pi or Docker container.
Next, set up the Simplisafe Home Assistant integration.
Finally, you can set up a trigger to activate Smart Home Monitor using a virtual switch from the HA/SmartThings integration.
This will require a little bit of elbow grease (home assistant is not nearly as user friendly as SmartThings). But, at the end of the day, if getting the two cloud platforms to work together, this is your only option.
---
Should you purchase Simplisafe if You Have SmartThings?
Absolutely! Simplisafe still make great home security products.
There's no reason NOT to invest in the SimpliSafe ecosystem simply because it doesn't natively work with SmartThings. SimpliSafe has a great reputation, is very secure, and has a useful app to that can do many similar things. In fact, after researching this article I plan on picking up a few SimpliSafe devices myself.
---
My Advice
Unless you like to tinker or program, I would just accept the fate that SimpliSafe doesn't work with SmartThings anymore.
If you are dead set on getting the two to work together and plan on setting up HA anyway, then it may be time to migrate away from SmartThings altogether and start moving your automations to home assistant.
Do I recommend that you install home assistant just for this integration? No, not really. There is a pretty steep learning curve associated with home assistant. However, I will say that the community is great and very helpful.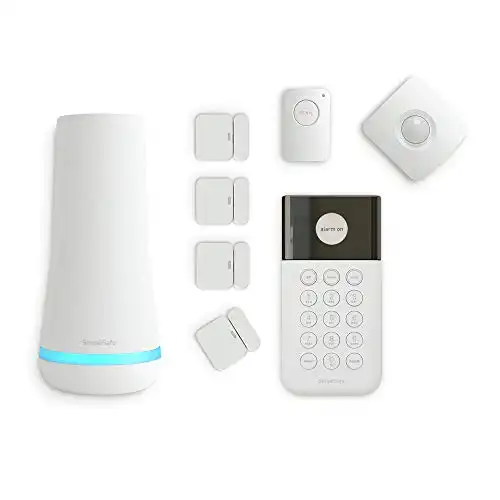 We earn a commission if you make a purchase, at no additional cost to you.
---
My Favorite SmartThings Devices
Below are some of the SmartThings-compatible devices I've personally used in my home.
The full list of all zwave & ZigBee devices I use can be found on my Equipment List page.